The following new product lines are game changers:
Wadax has introduced the Atlantis DAC, Server and Transport.
Robert Koda MC one Absolute Reference Phonostage and K-160 monoblocks are now available.
The Robert Koda K-15 EX flagship preamp with super ground is now available. It is without peer.
Trinity Electronic Design's revolutionary DAC, PC Drive/Transport, Phono Preamp and Power Amp are in Australia and on Demo.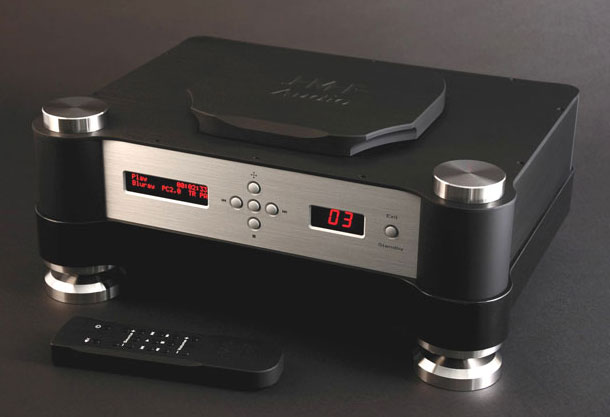 The JMF Audio Blu-Ray Pure Audio disc is the media we had been waiting for. The DMT3.7 is the universal transport you have been dreaming of. It is a masterpiece capable of handling:
Audio Discs: CD, SACD, Blu-ray Pure Audio
Video Discs: DVD, Blu-ray
Files: WAV, FLAC, AAC, DSD…
Decoding: Dolby True HD, DTS Master Audio…
Network: DLNA (no need for a computer, no need for software to install)
Streaming: TIDAL support native
Jonathan Valin. THE ABSOLUTE SOUND. After all this time TB is still unsurpassed.
"Naoto Kurosawa's Technical Brain electronics remain my benchmark for the reproduction of low-level musical detail (and for transient speed, which is intimately tied to the realistic reproduction of the location, texture, and articulation of individual instruments)."